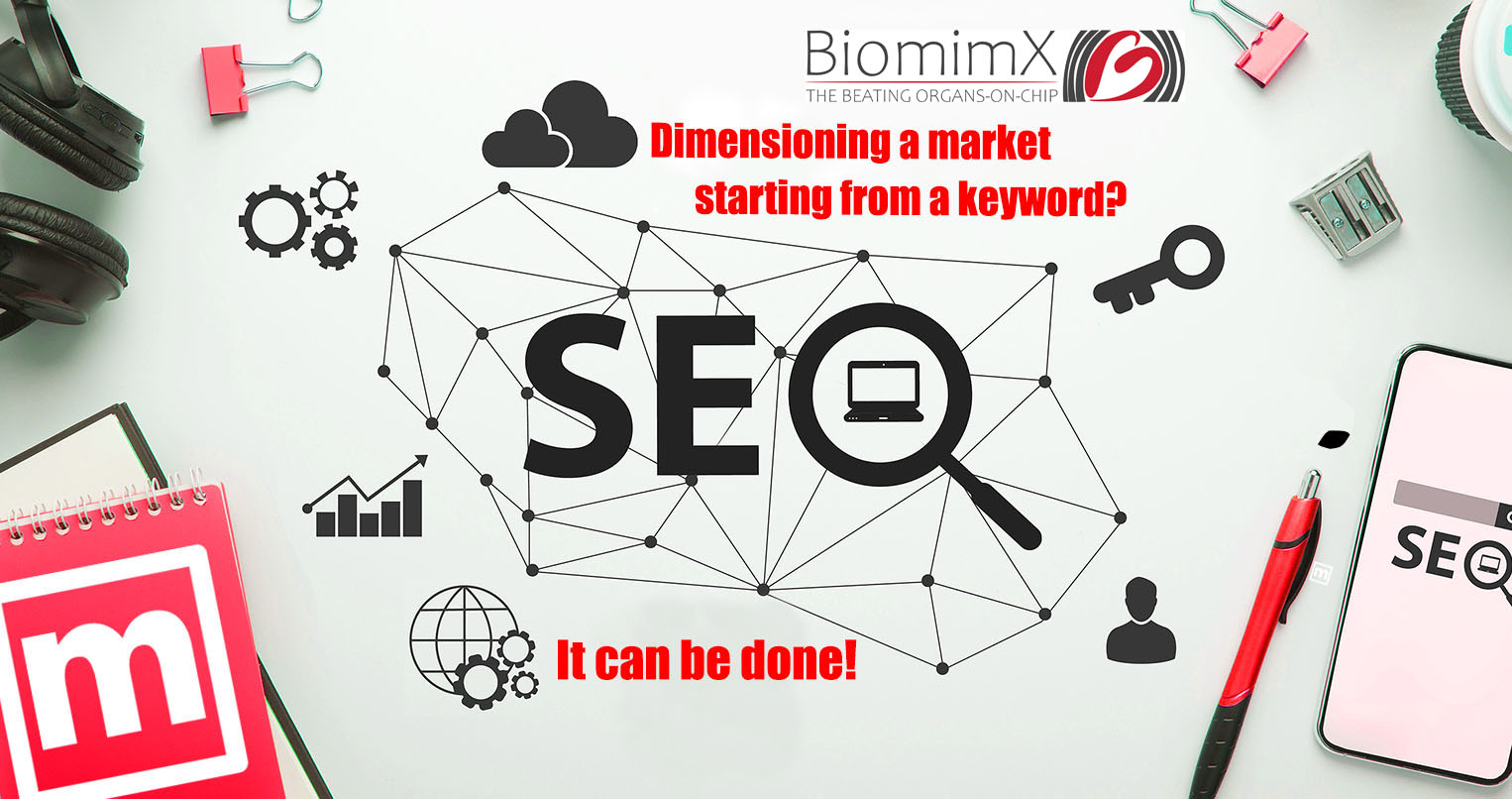 Dimensioning a market is a challenge and doing it on undefined products is even more difficult. If you add then the difficulty of applied research with drug screening, the challenge becomes epic.
And it is precisely where others lose sight of the final target that our skills begin. We have focused on the target and quantified it using the tools that are part of our daily life and that we offer to our partners.
By using Artificial Intelligence tools we have dimensioned the market of possible users of "Organ on Chip" (technology of one of our partners "Biomimx").
This number  has allowed  to estimate the value of the uBeat®technology and its potential revenues over time, better quantifying times and costs and rationalizing investment priorities for commercial activities.
Then we used our curiosity to understand if and how other competitors were moving and then proposed a digital marketing plan by identifying the most promising territories in terms of end users.
The results of this study are extremely interesting and precise because they allowed us to have a detailed picture of end user geography, passing through Europe and United States with an eye on Asia and emerging countries.
Why did we do it?
it is known that whoever starts moving first will benefit from it, especially in a market that is evolving quickly.
The main driver  and the reason behind the survey was the need of our partner to solve their request to start and pilot the commercial phase of the uBeat®all over the world.
Until recently, carrying out such a survey required an incredible effort in terms of budget and subjects involved, but thanks to specific tools, everything  today is easier and more accurate.
In the case depicted above, the subjects who effectively participated are:
– The partner Biomimx "expert in organ on a chip platform"
– A Digital Marketing expert with more then twenty years of experience
– Our pharma product Business Development department
Lorenzo D'Isita | Marketing & Communication Manager
Iscriviti alla nostra newsletter.